Pamukkale and Lake Salda
Pamukkale means 'cotton castle' in Turkish – and you'll see why as soon as you set eyes upon its magical landscape. Heading deep into the Anatolian countryside, you'll also visit Hierapolis, Lake Salda and Cleopatra's Pool. This is one of our TUI Collection excursions, which give you a local flavour of the destination while showcasing its unique, authentic and responsible values.
Leaving Antalya early in the morning, you'll arrive at Lake Salda Lake after a few hours' scenic drive. It's been compared to the Maldives for its long beaches and multi-toned blue waters. You'll have free time to wander around and savour the beauty of the location
You'll then head to Pamukkale for lunch. Afterwards, catch a peek of the bright white terraces before exploring the ruins of Hierapolis, a UNESCO World Heritage Site. Then let off steam with a dip in Cleopatra's Ancient Pool, where you swim among ancient ruins, before dinner in a forest restaurant on the way back.
Off Road Safari
How about leaving the sands of your resort behind for the day and instead go for a spin on dirt tracks? This off-road adventure will take you deep into the heart of the real Turkey, exploring places you didn't know existed high up in the beautiful Taurus Mountains.
Travelling in off-road vehicles with your experienced guide, you'll drive into the hills above the coast, feeling the air get cooler as you go. You'll journey along jaw-dropping mountain roads and through rural villages where time seems to have stopped still.
Bumping along winding roads on and adrenaline adventure, you'll discover the heart of this enchanting region – the stunning views, untouched nature and the real beauty of the area. It's the drive of your life.
Monster Off-Road, Jet Boat & Rafting
If there's ever a trip out that combines all the thrills and spills you'd want, then this is it. You'll ride through a nature park in a Monster Truck, whizz over Koprulu Canyon in a jet boat and supercharge the afternoon with some white water rafting. Even the transfer from the hotel is ramped up a level.
Calling all adrenaline junkies, this Antalya tour comes with a twist. You'll travel off-road to the base camp from where the unrelenting action is about to be released. Climb into a Monster Truck and set off on a sightseeing safari – but not quite as you know it. You'll experience nature, but this time bumping over the land in a thrilling experience.
Before lunch, there's the small matter of getting over the Koprulu Canyon, so a jet boat comes to your rescue. Glide past amazing rock formations and enter the canyon in this supercharged machine. Your last adventure will be white water rafting, when you'll get to freshen up in the midst of the gentle rapids.
Monster Off-Road, Jet Boat & Rafting
Alanya Evening Safari with Dinner
For a taste of the high life Turkish style, it's hard to beat this blockbuster evening excursion. It's a greatest hits of Alanya's best bits. A cable car ride to Alanya Castle to catch the sunset, a dinner of regional dishes and a bit of off-roading are all on the menu tonight.
You'll get straight into the action by hopping onto the Alanya Castle cable car. Once at the top, we'll amble around, taking in the scenery from this vantage point 250 metres above the Med. After a treat from Mother Nature in the form of sunset, we'll zip down to Meazza gourmet restaurant by way of Alanya harbour. See chefs at work and savour regional delicacies such as kuymak, a cornmeal and melted cheese dish from the Black Sea coast, and halva made from semolina. Delish.
And there's more. After dinner, we'll go off-road, heading to the Alanya View Terrace up above the city for a glass of wine. Drink in the views of the city lights shimmering off the Med – a great way to end an amazing evening.
Alanya Evening Safari with Dinner
Pirates of Antalya
Pirate Tim and Calypso the Parrot need your help to find their lost treasure. But first you need to be fully trained in all the skills you need to become a TUI Pirate.
You'll join our crew in search of the booty, and along the way everyone will get into the pirate spirit with some help from the pirate team on the boat. There'll be lots of fun activities for everyone to join in on.
For our little pirate crew, there'll be face painting and lots of pirate-themed games to play and for the older pirate crew, there'll be some pirate challenges to join in with. And no pirate adventure would be complete without a treasure map and clues to follow. There'll be swashbuckling fun for the whole family to enjoy.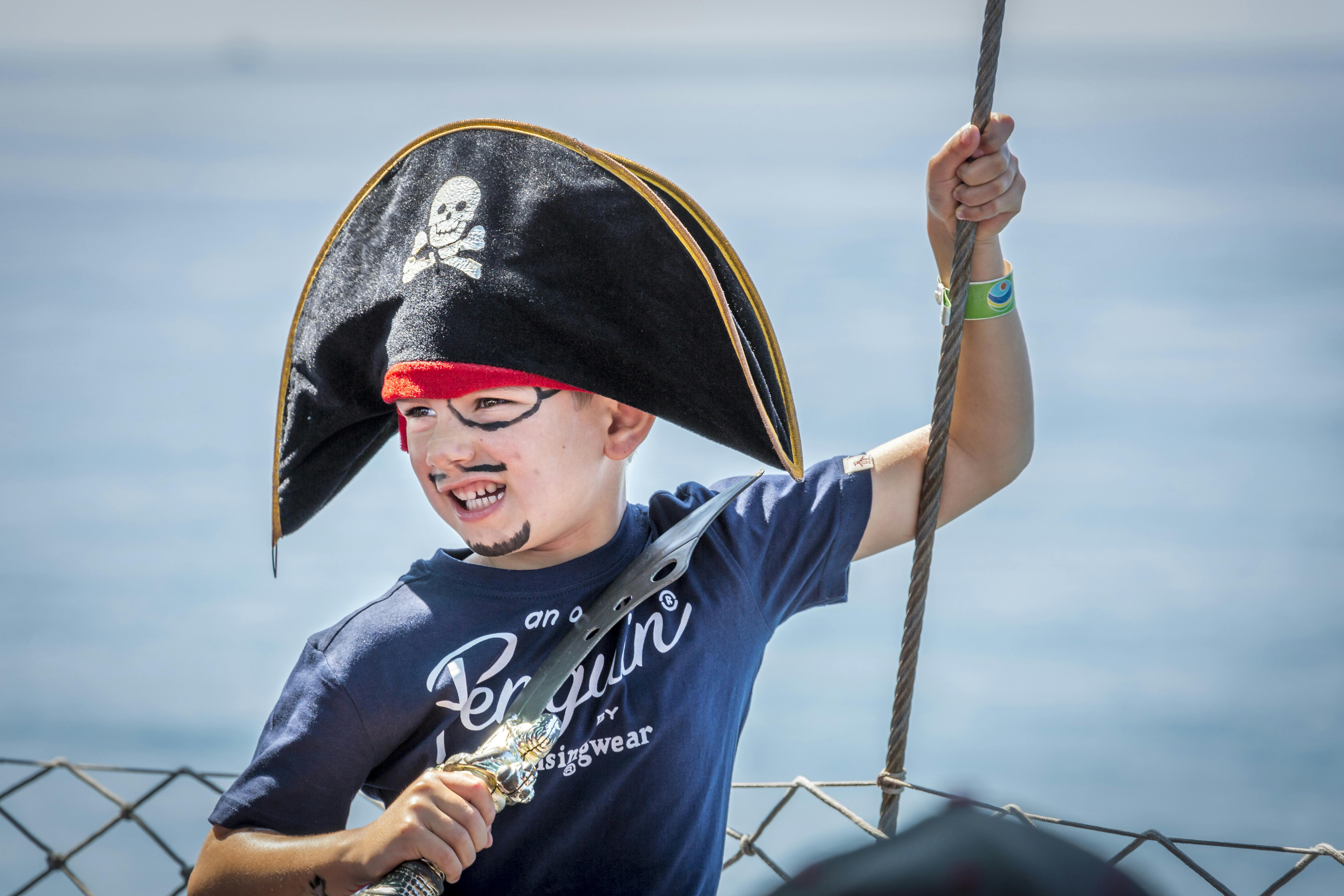 Side by night
All Roman ruins and great sea views, the peninsula town of Side is one of the must-sees in this corner of Turkey. What makes it doubly appealing is that its archaeological relics are randomly scattered around the old town.
An evening visit is the ideal way to combine some sightseeing and dinner. By arriving during the early evening you can check out Side's showpiece – the Temple of Apollo. Perched on the end of the peninsula, it's said that Antony and Cleopatra held love trysts under its shining white columns. And you'll see it at the best time of day – sunset. When the sun has dropped below the horizon, you'll have some free time on your own to look round.
Check out the other ruins or delve into the old town whose grid-like streets are stuffed with stone houses, shops and bazaars. After this, you'll end your evening at a harbour-side restaurant where you can tuck into an included two-course dinner.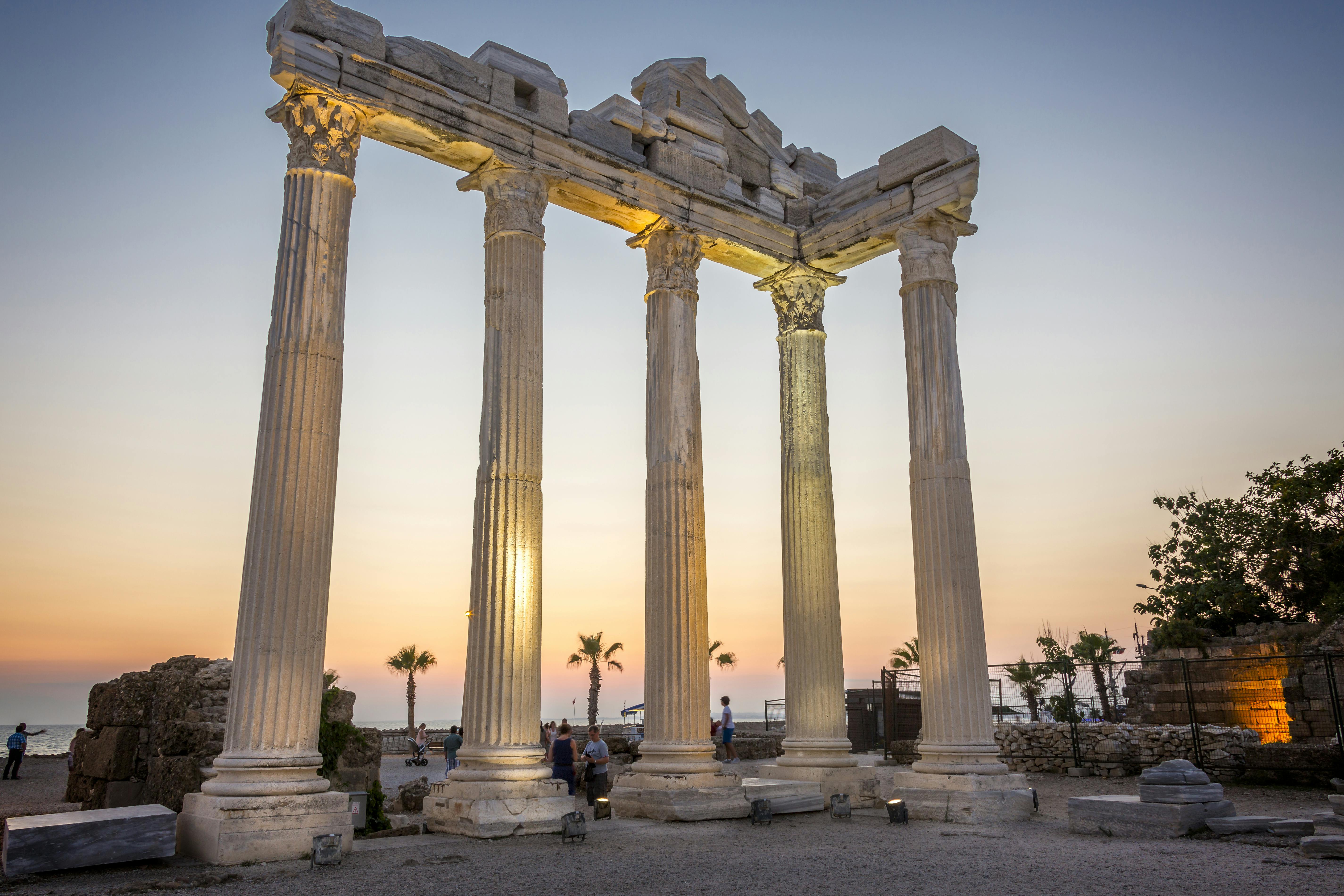 Blue Cruise Alanya
A boat trip that offers the best of both worlds – a tranquil start with a party atmosphere later on. This cruise along the Alanya coast is the perfect escape from the bustling resorts and when you're fully recharged, get ready to dance along to your favourite top hits.
As you sail out of the harbour, sit back, relax and listen to the waves as you glide out to sea. You can chill out on the main deck and soak up the sun with a drink in hand and, when the captain drops anchor, jump in for a refreshing swim. A fresh and tasty lunch is served on board and, with all local drinks included, you can keep the cocktails coming.
In the afternoon there'll be a couple more swim stops – bring a snorkel and mask to really make the most of the clear waters. Then it's time to party. Banging tunes and lots of foam make for a full-on boat party atmosphere so you can dance and sing all the way back to dry land.