Kusadasi Daytrip
This daytrip to Kusadasi offers you the chance to discover of the most famous resorts on Turkey's Aegean coast. As well as enticing beaches, you'll find castles, mosques and shopping opportunities to tempt your curiosity. We'll pick you up from your hotel and drop you off in centre, where you'll be free to do as you choose.
Kusadasi is a handy 90-minute drive north of Altinkum. Stroll around the harbour or drop into a café for a cup of caffeine-rich Turkish coffee. Up on the hills surrounding the town, you'll spot plenty of colourful homes. While the Byzantine castle on Pigeon Island is a must-visit. It was recently renovated and is reached by a 200m-log causeway. The fresh produce-scented market and the historic Kaleiçi mosque are also worth checking out.
Popular beaches such as Uzun and Ladies are great spots for relaxing. And you'll be spoilt for choice with places to eat. A relaxing and unhurried day out suitable for all ages.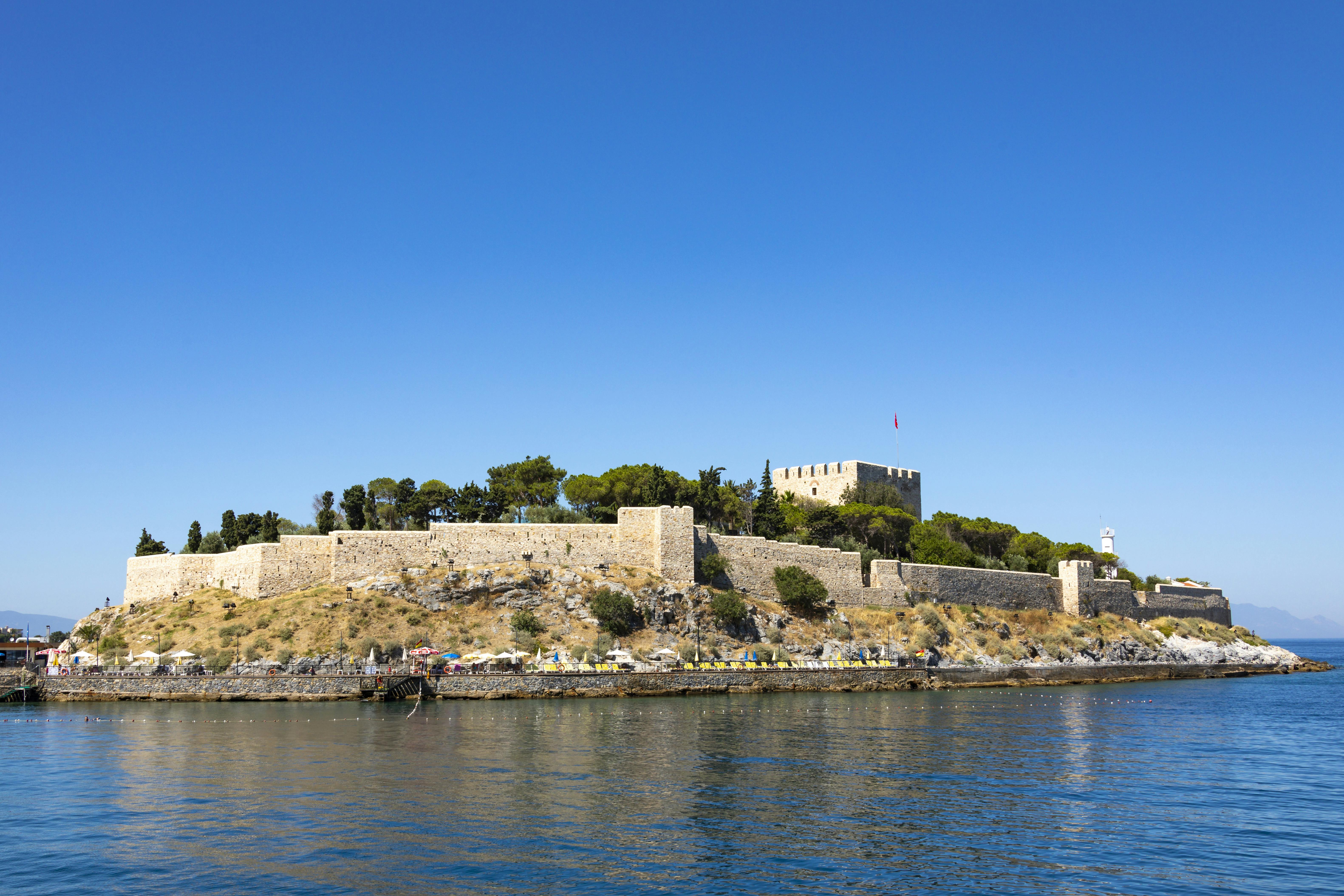 Turkish Bath – from Altinkum
Relax into your holiday and kick-start your tan with a Turkish bath or hamam. These places have existed in Turkey for centuries and for good reason – they're a serious refresher for the mind, body and soul. They're also great for tanning – exfoliating your skin to help boost your bronzing.
And on this trip, you'll visit one of the best local baths. Change into your swimwear in a cubicle, wrap yourself in a towel and step into the marble-tiled hamam or steam room. Then, sit on a heated marble bench and let the warm steam open your pores and ease the toxins from your skin.
Next, you'll lie on a warm stone slab for a body scrub. And after that, you're treated to a massage in warm, soapy bubbles. Once you've cooled off, you'll come away feeling utterly refreshed. There's an optional oil massage available for an extra charge, too.
Ephesus & Sirince
The ancient world and old ways come to life during this excursion to Ephesus and Sirince. The classical Greek city of Ephesus was the location of one of the Seven Wonders of the Ancient World – the Temple of Artemis – while time seems to have stood still in the pretty mountain village of Sirince.
You'll travel into sun-soaked hills and olive groves to discover one of the best preserved archaeological sites in the world. Wander down marble-paved streets of Ephesus, gaze at mosaics and fresco-adorned ancient Roman houses and admire impressive historical buildings, including the famous Library of Celsus, the baths, Temple of Hadrian, the grand theatre and more.
It's a little less ancient but a sense of yesteryear permeates in Sirince. Here you'll have lunch at a typical restaurant before enjoying some free time to stroll along its cobbled streets. On the way back to your hotel, you'll stop at a ceramic centre and Turkish delight emporium.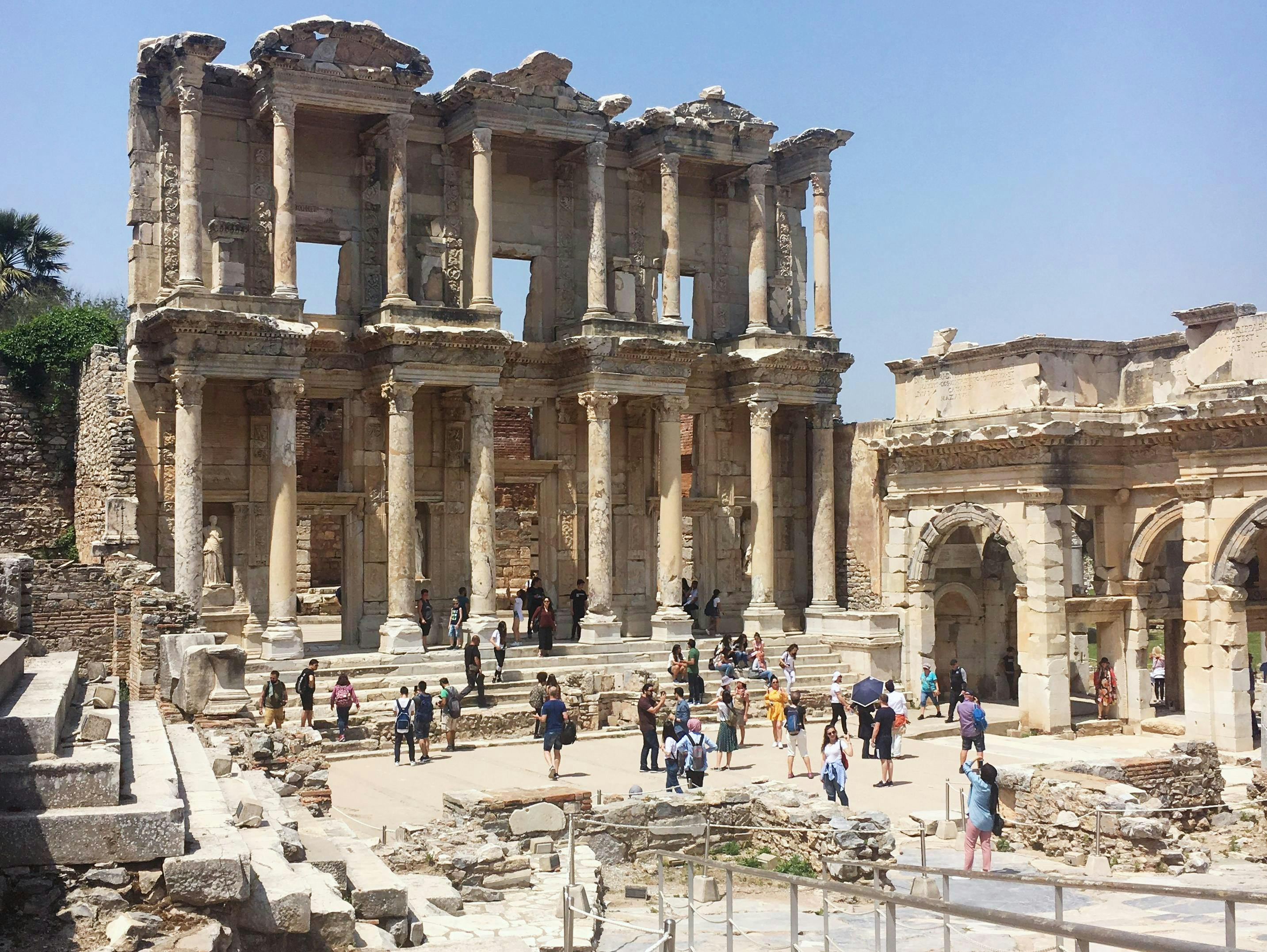 Saturday Market
Turkey is nothing short of a shopper's paradise. So what better way to spend a morning than searching for souvenirs, trinkets and treasures in a bustling street bazaar.
Picked up from your hotel, you'll be dropped into the beating heart of any Turkish town – the bazaar. Wander round the rows of shaded stalls and for the best price you can barter for, you'll find everything from exotic fruits, vegetables and spices, to knock-off footy strips and designer fakes.
You'll pass tables laden with tempting foodstuffs. Stands piled with soft-knit pashminas and bejewelled slippers. And rack after rack of soft leather bags, brightly painted pots and gleaming brass ornaments. You name it you'll probably find it here – just make sure you haggle to get the best deals. Whatever you do, don't leave without buying a box of sugar-dusted Turkish Delight. These sticky sweets are an exotic taste of Turkey and a great take-home treat.
Dalyan Discovery
Winding river cruises, mud baths, ancient tombs and a sea turtle sanctuary – this exclusive Dalyan excursion is a nature-lover's delight. Sailing on an eco-friendly boat, you'll explore the Dalyan River's teal-blue waters flanked by classical tombs. You might even spy turtles as you drift by the sand bank nicknamed 'Turtle Beach'. This is one of our TUI Collection excursions, which give you a local flavour of the destination while showcasing its unique, authentic and responsible values.
The star attraction of this trip is a visit to a riverbank that also doubles as a mud bath packed with minerals. Something of a celebrity haunt, Sting, Dustin Hoffman and David Bowie have all been spotted here – and you'll also be able to cake yourself in the healing mud. After lunch, we'll cruise the river, gliding under the Lycian tombs. These were carved in the form of Ionic temples into the sheer cliffs some 2,500 years ago.
Iztuzu beach is the icing on the cake. This long, sandy strand is protected nesting ground for endangered loggerhead turtle. You'll also have about an hour of free time for swimming, sunbathing or wandering the mountain-backed beach
Scuba Diving – from Altinkum
Colourful sea life and good visibility make Turkey's waters ideal for scuba diving. The seas here teem with tiny fish and there's a good chance of spotting creatures like parrotfish, octopus and even stingrays. So why not zip on a wetsuit and give it a try?
This trial-size taster lets you sample the scuba experience without tying yourself down to a longer course. First, you'll head to the dive school where after a tuition session from a PADI-certified instructor, you'll don your air tanks and descend into the waters.
With your instructor showing the way, you'll swim round rocky ledges, over swaying sea grass and through clouds of exotic-looking fish. What's more, you can hand-feed the fish and get the chance to have your photo taken underwater.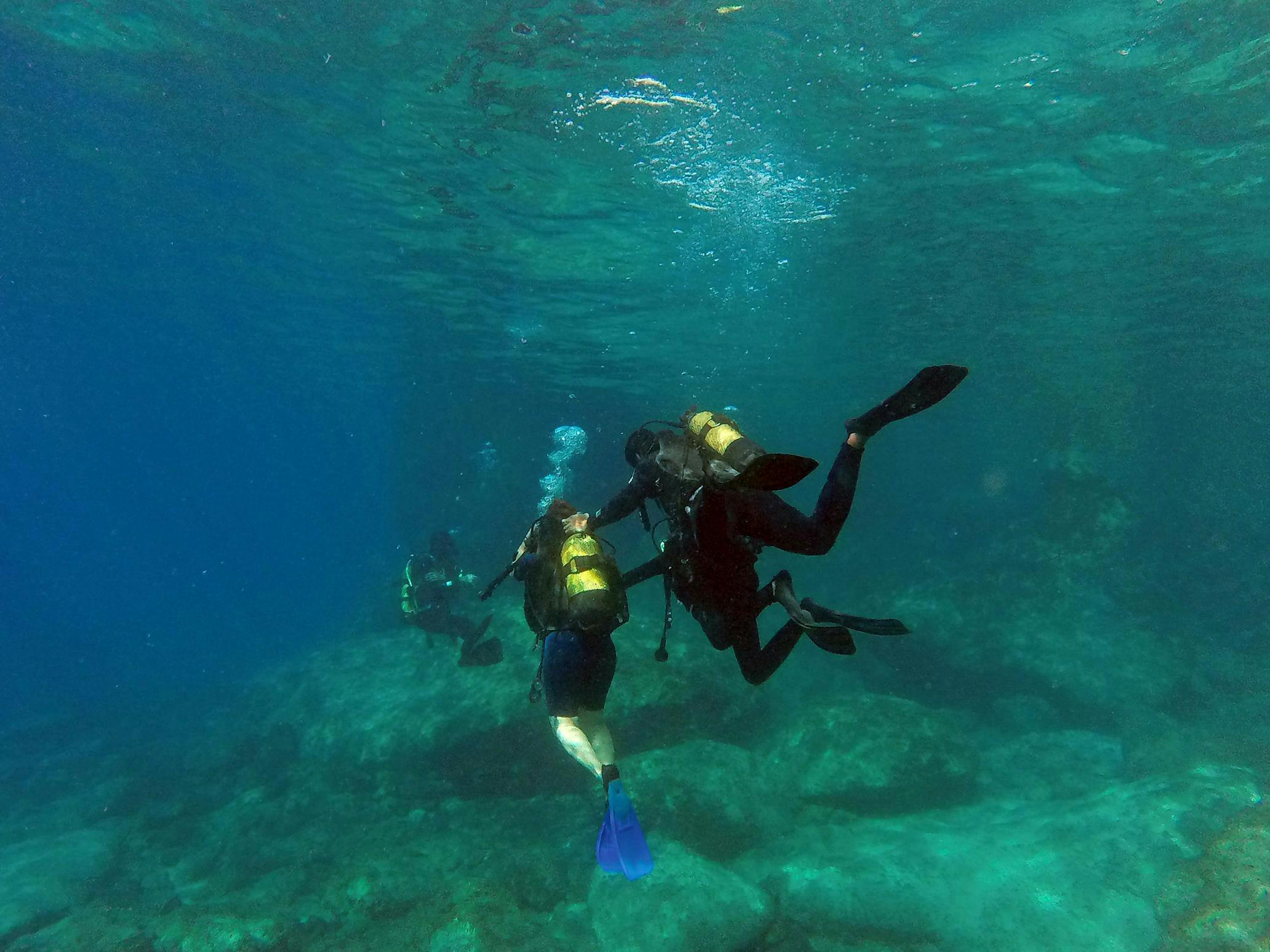 Family Cruise
This boat trip is a family affair. Run by a family, for families, you'll enjoy a relaxing cruise along the Aegean coast, lunch on-board and plenty of time to swim, snorkel and top up your tan. A great day on the waves.
When you're all onboard, your captain will raise the anchor ready for a day of bay-hopping along the coast. As you cruise out to sea you'll be given a fruit juice to drink on deck. There's a bar, too, so you can buy extra wines or beers to sip as you sail.
Swim stops will break up your day of sailing. You'll pull up in the water several times, so you can snorkel and swim in view of the Altinkum coast. There are bays here that are so private they don't even have names. Lunch will be served onboard. It'll be a buffet and barbecue affair, so the kids can refuel after so much scrambling in and out of the water. You'll spend the entire day like this, before returning back to the port just before tea time.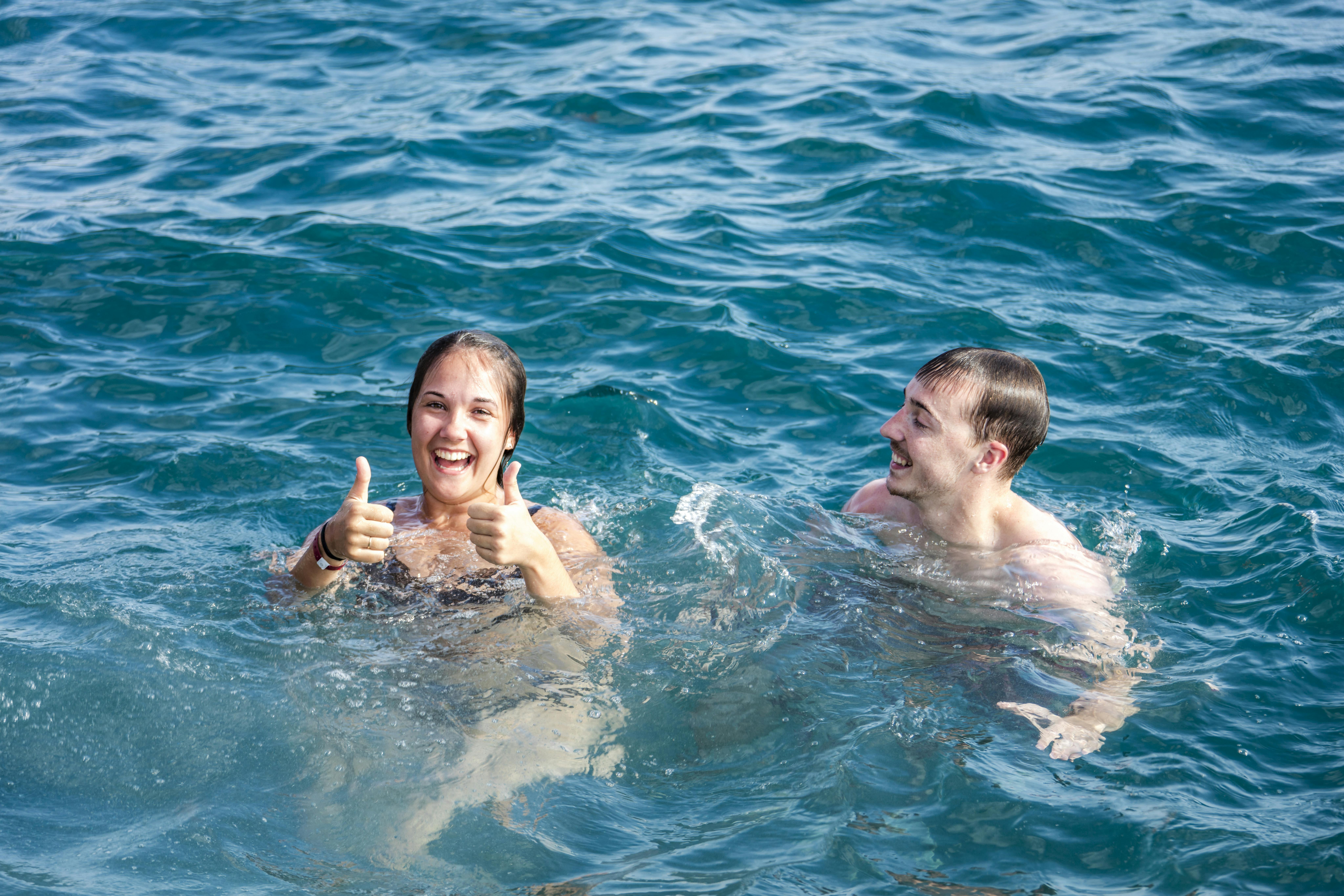 Blue Cruise
Ready to relax? Then escape the hustle and bustle and head out into the Aegean on this relaxing cruise. You'll spend the day gliding along the coastline around Altinkum, passing sandy beaches, seaside resorts and hideaway bays. What's more, you'll enjoy a welcome drink and a tasdty lunch on-board.
Set sail into the Aegean and you can soak up the views as you stretch out on deck to work on your tan. With the sea breezes keeping you cool and warm sunshine drenching your body, it's an enjoyable way to catch the rays. Every now and then, your captain will steer a course for the prettiest spots and drop anchor. Dive into the clear waters for a swim or grab your snorkel and take a closer look at the underwater world.
You'll also be treated to a complimentary soft drink along the way and an onboard lunch. Tuck in as your boat bobs gently on the waves and finish up with more tanning time as you sail back to port. Bliss.
Dalyan and Kaunos check out
If you're booked on an evening flight back home, then this is a great way enjoy your last hours in Turkey. Highlights include a Dalyan riverboat cruise, the ruins of ancient Kaunos and Iztuzu beach. This is one of our TUI Collection excursions, which give you a local flavour of the destination while showcasing its unique, authentic and responsible values.
First up is an eco-friendly cruise to ancient Kaunos – the views from the theatre are dramatic. Part of the Dalyan riverbank also doubles as a mud bath packed with minerals. It's something of a celebrity haunt – Sting, Dustin Hoffman and David Bowie have all been spotted here.
Iztuzu beach is the icing on the cake. On this long, sandy strand, you'll have free time for swimming or sunbathing. And then it's on to have dinner and freshen up before transfer to the airport.
Bargains & Bays
Famous for its exotic bazaars, Turkey knows a thing or two about shopping. Stalls brim with Ali Baba slippers, shelves creak with colourful rugs and vendors haggle over spices. So if you're anything of a shopaholic, you'll love this trip.
First up is a Turkish Delight factory, where you'll see how this famous sugar-dusted sweet is made. Next stop is Fethiye weekly market. Join the crowds foraging through the stalls and you'll find everything from Turkish pottery and soft leather to clothes and accessories. You'll also get the opportunity to visit the Fethiye Gold Centre to bag some artistic Turkish gold jewellery.
With your shopping spree over, it's then time for something more relaxing. Jump on a boat and enjoy the views as you glide gently around the 12 islands in Fethiye bay. Call at a hidden bay, watch for dolphins and maybe take a swim in the sea before returning to the harbour and driving back to your resort.
Fethiye by Night
Daytime in Turkey can be scorching, so this tour saves the exploring for the evening, when things have cooled down a bit. What's more, you'll do it in two ways – along the coast by boat and through the town on foot.
Kick off with a sunset cruise – heading away from the harbour, you'll sail past tiny islands and hidden coves as the sun melts below the horizon.
Back in town, you'll have time to meander through the cobbled streets of Fethiye's old town, where you'll find lots of little shops and stalls, plus plenty of dinner spots serving Turkish specialities and fresh seafood.
Kayakoy Discovery
This tour shines the spotlight on Kayakoy, one of the best-preserved ghost villages in Turkey, and the Butterfly Valley hamlet of Faralya. Expect landscapes of deep gorges, pine forests and fruit orchards. This is one of our TUI Collection excursions, which give you a local flavour of the destination while showcasing its unique, authentic and responsible values.
We kick off with a drive to Faralya. It's locally known as the 'village on the cliffs of the Butterfly Valley', which says everything you need to know about its location. The mosque's minaret is a great selfie backdrop. Then it's on to the star of the show – Kayakoy.
Draped over a hillside, its was abandoned by Greeks, fleeing war in the 1920s. Meander through silent streets that once rang with voices. Peek into roofless stone houses as your guide explains their tiered designs, and the tiny chapels and little school. And see the empty basilica, with its faded frescos and mosaics. Eerie yet fascinating. There's also a farm visit, too.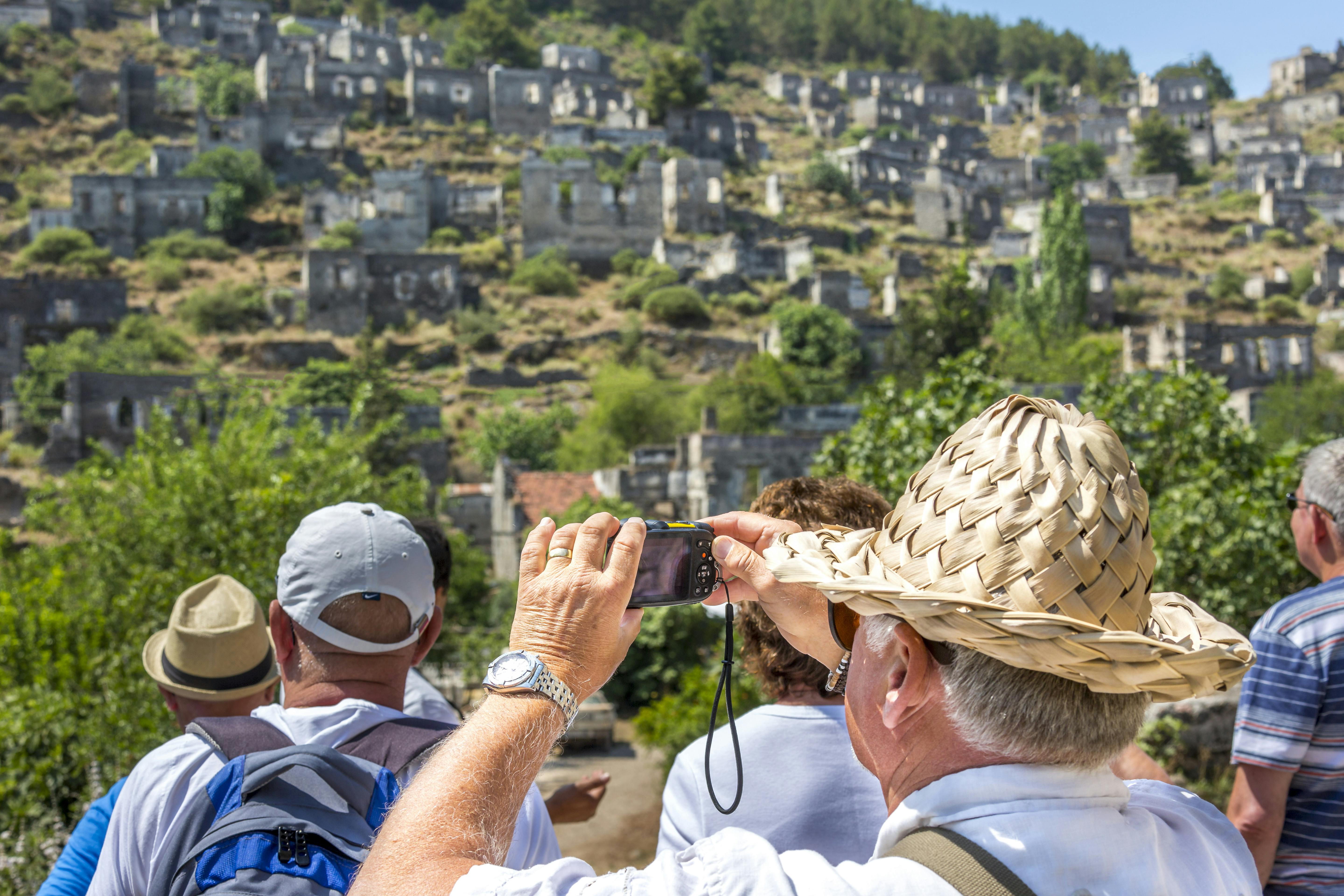 Glamour Cabaret Show and Dinner
For a night out that's got style mixed with plenty of glitz and glam, then this is an opportunity that'll get you straight into the holiday mood. Your evening includes a tasty dinner of chicken and chips as well as non-stop entertainment, music and dance. Don't miss this fun family show.
The night-time Glamour cabaret show is bound to liven up your holiday in Fethiye. You can opt to either have your transport to and from the venue all sorted, or for the ticket-only option. Either way, you're in for a fun and fiercely good evening – with plenty of sequins thrown in for good measure.
You'll start off in the restaurant where your dinner will be served – a lip-smacking meal of chicken and chips – before the glamorous lot will come out, all dressed to the nines and ready to impress. Expect comedy, dancing, singing and plenty of hilarity.
Glamour Cabaret Show and Dinner
Up and Down
This roller coaster of a tour gives you new perspectives on the treasures around Fethiye. You'll zoom up Mt Babadağ, explore the ghost village of Kayaköy and enjoy free time on pine-fringed Gemiler Beach. And in between, you'll catch sight of some epic landscapes and activities.
The fun kicks off with an exhilarating drive up to the summit of Mt Babadağ, just shy of 2,000m. Take in the views and watch over countless paragliders taking off and flying over the Blue Lagoon below. Next, you'll journey through a forest to Kayaköy 'ghost town'. Refuel with lunch at a restaurant, surrounded by views of hundreds of abandoned homes scattered over a hillside. There'll be free time to wander through eerily quiet streets, which once rang loud with voices.
After a day of discovery, wind down to the secluded Gemiler beach. Here, you can relax, take a dip or enjoy a drink at the beachside cafe. There's also the chance to take an optional speedboat ride.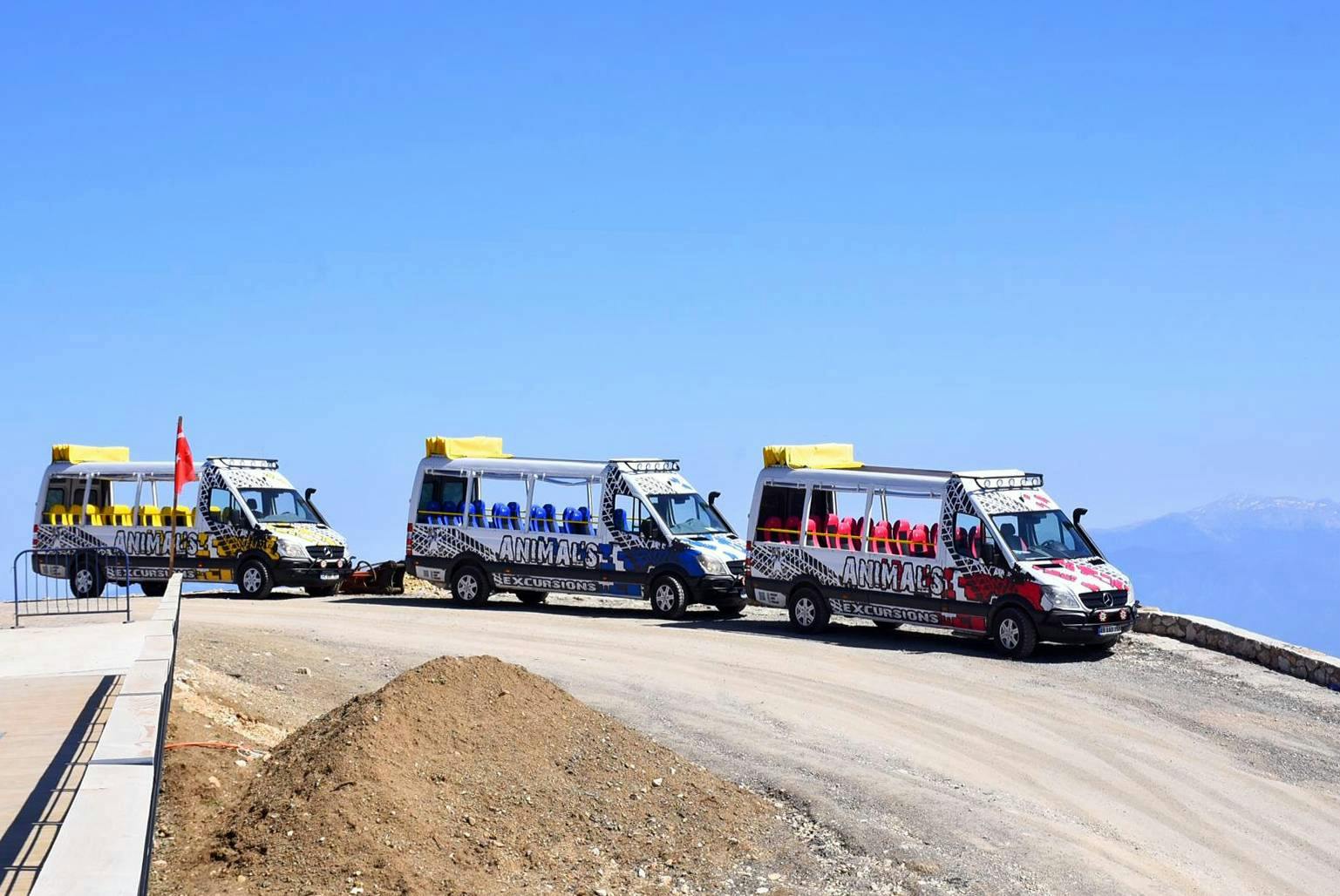 VIP Blue Cruise
This VIP adults-only day at sea gives you the perfect excuse to unwind. The boat doesn't hold many guests so the day feels really exclusive. You'll visit four bays along the Aegean coast – each with its own charm.
As you sail out of Fethiye harbour, you can spread out on the deck as you sail across the Aegean Sea. Your captain will drop anchor at various secluded bays along the way and it's up to you whether you jump in or carry on soaking up the sun.
When we reach the second bay, the crew will prepare a freshly cooked lunch. Plus there's unlimited water, beer, wine and soft drinks included, too. You'll round off this relaxing day at sea with visits to two more bays in the afternoon and with a break for tea and coffee.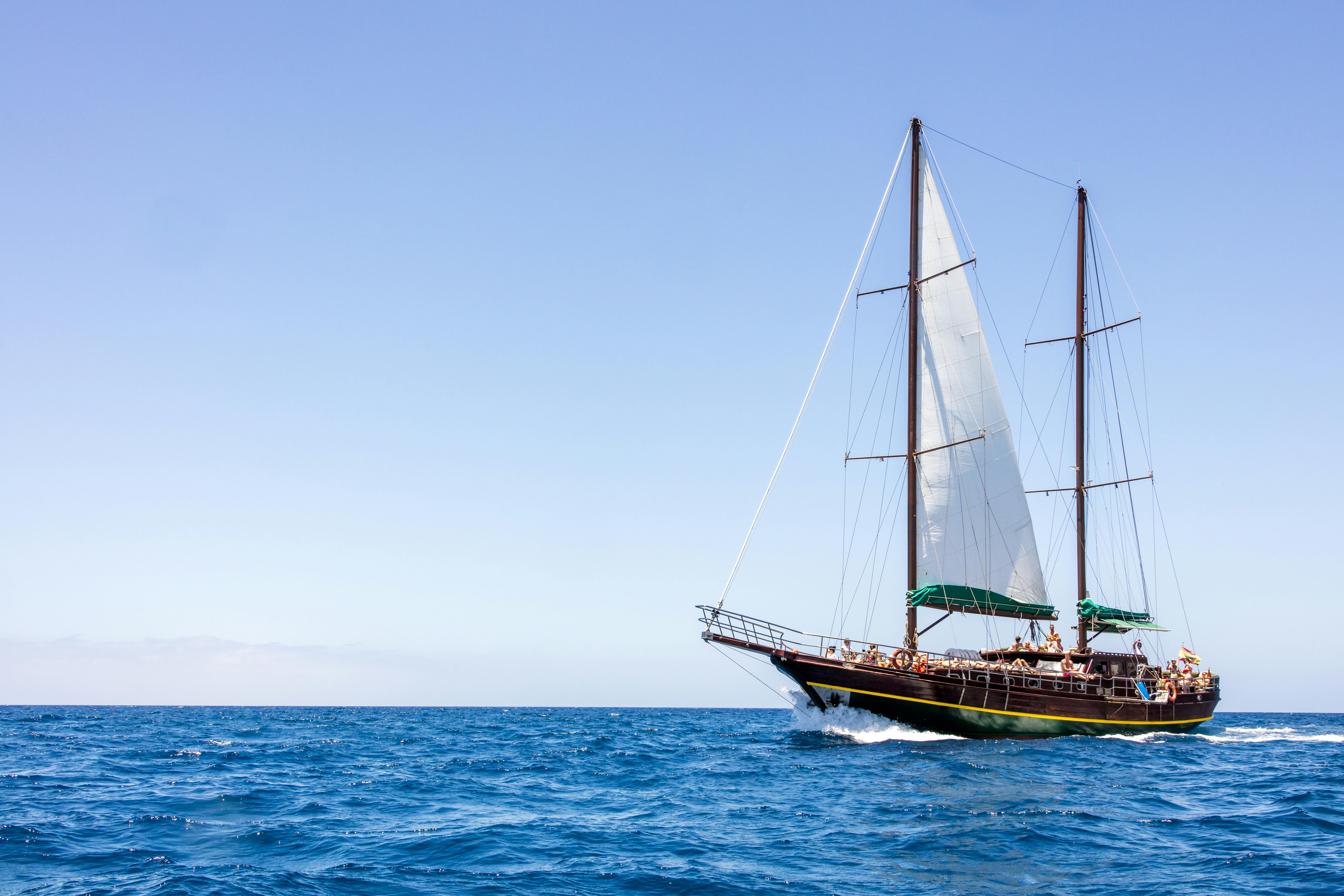 VIP Dalaman Airport Service & Lounge
Greeting on arrival
Fast track through check-in, security and passport control
Complimentary snacks, drinks and Wi-Fi
Use of the comfortable VIP lounge
Access to smoking area available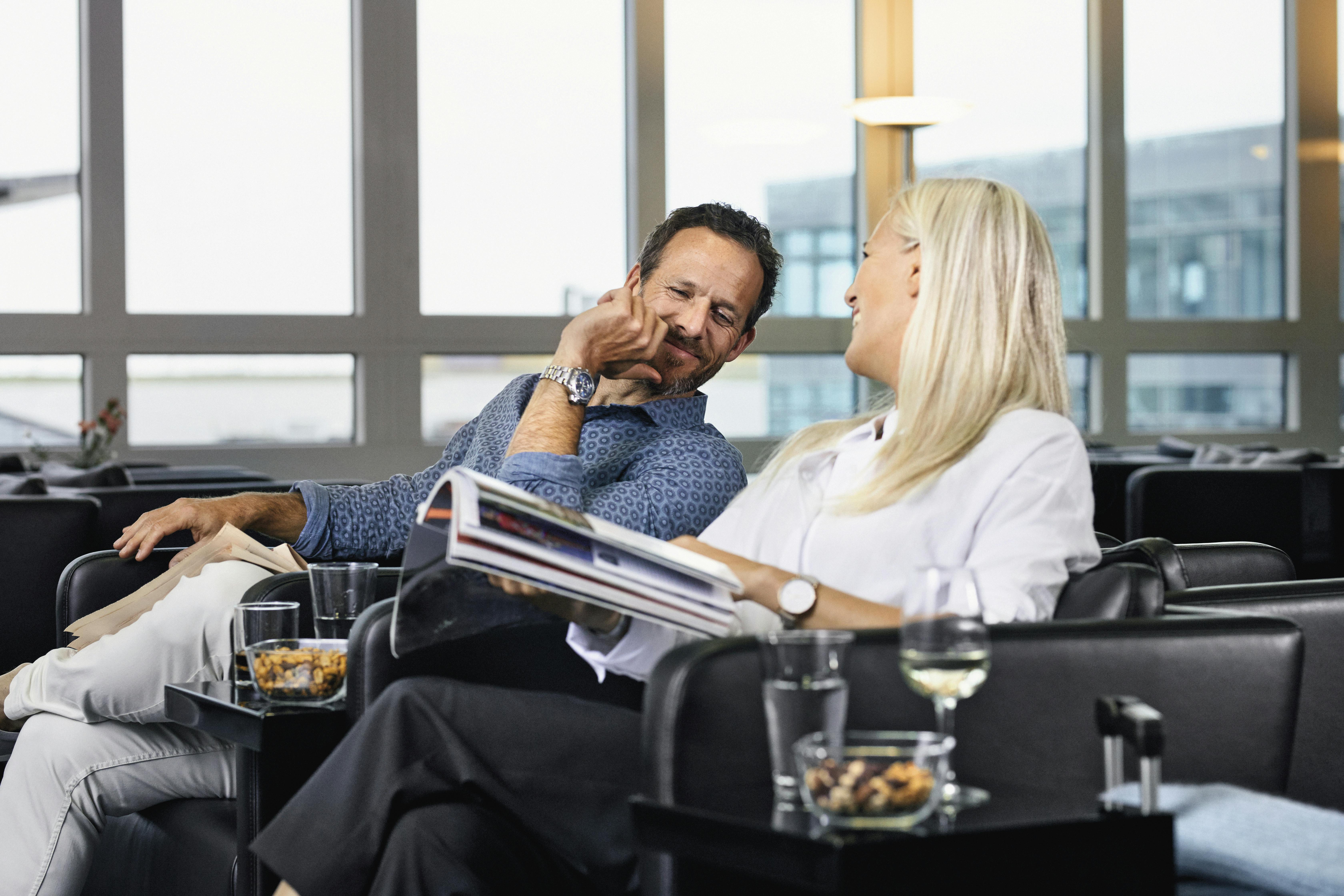 VIP Dalaman Airport Service & Lounge
Scuba Diving
Fancy taking the plunge and discovering Turkey's underwater world? Then this scuba diving trip off Fethiye is ideal. It caters for complete beginners, seasoned pros and everyone in between.
You'll get to go on two dives in the waters off Fethiye. There are reefs, tunnels and shipwrecks to explore. Depending on conditions and your experience, your instructors will chose the best location for the dives.
Discover exotic marine life, feed the fish, and explore this colourful world in warm, crystal-clear waters. If diving isn't for you, you can still join your partner but simply spend the day sunbathing, swimming or snorkelling.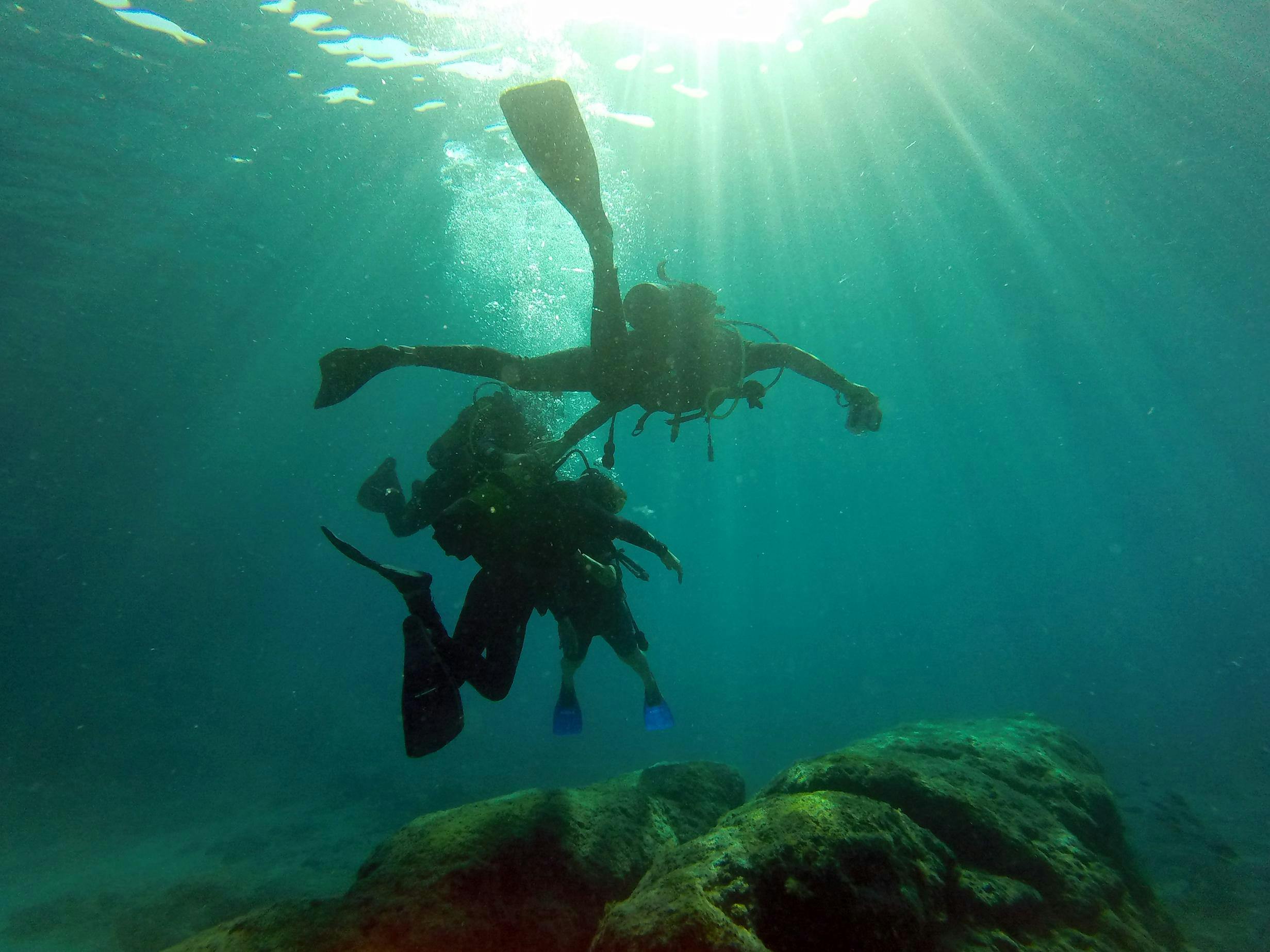 Off-road Safari
The River Xanthos area has been the scene of action since ancient times – and the fun just keeps on coming with this excursion. You'll go on an open-top 4×4 safari through mountains and past villages before enjoying the chance to go river tubing on the Xanthos. This is the stuff of legend.
Your first stop is Incirköy. Set on a high plateau, the village's Ottoman-style houses epitomise old Turkey. After trundling through fruit groves, you'll enjoy a barbecue lunch by the Xanthos. Tuck into fresh trout or chicken, and then take a dip or sunbathe beside the cascading waters.
In the afternoon, you'll have the option of going river tubing – waters permitting – for a small extra charge. After being briefed and donning a life jacket, you'll settle on a rubber ring to float down the river for a couple of miles. If you're a landlubber, you can stay in the 4×4, meeting the rafters further downstream. And you'll also have the chance to bathe in some natural mud pools before setting off home.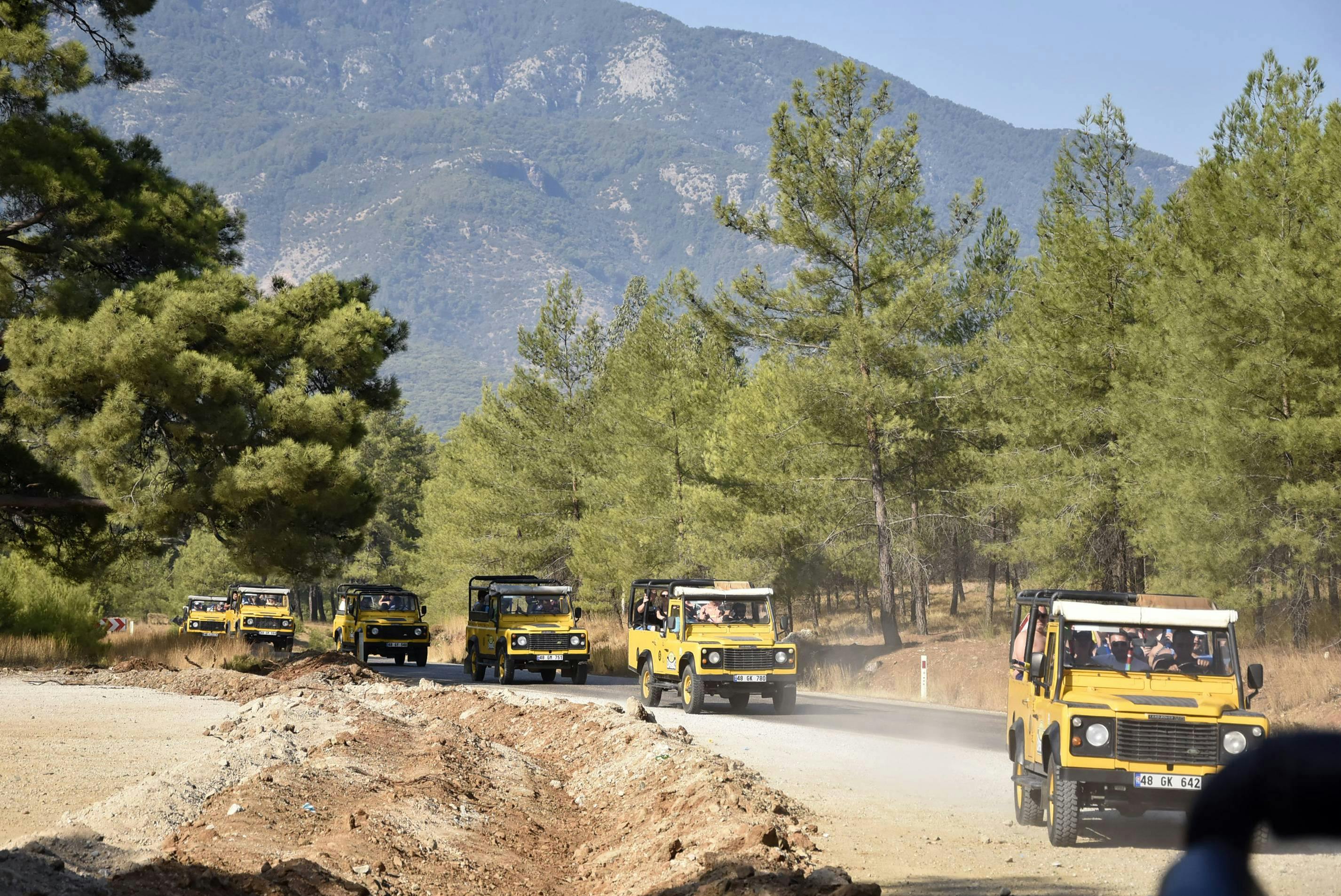 Hidden Lake & Check Out
Why not squeeze the last bit of fun from your holiday if you have an evening flight. You'll enjoy a boat trip through the canyons of the Secret Valley and then have four hours to relax by a lake and have lunch. We'll then take you to a hotel to freshen up before transfer to the airport.
After pick-up from your hotel, we'll head to the coastal village of Gocek. Check out the marina and the setting in a bay sheltered by pine-clad headlands. There's a scenic drive to the green-fringed Secret Valley next. Here, you'll hop onto a traditional wooden boat for a relaxing boat trip. Glide on sparkling sapphire waters hemmed in by cliff walls before dropping anchor near a small sandy bay squirrelled among the trees.
You'll have a few hours to relax, explore and swim in the clear waters of the lake. Lunch in a restaurant is included, too. Then, in the early afternoon, we'll head to a 4* hotel where you can freshen up before transfer to the airport for your flight home.
Rhodes
Rhodes is almost a stone's throw from Turkey and with its whitewashed villages and rich medieval castles, makes for a great daytrip. From Fethiye harbour, you'll ride a hydrofoil to Rhodes town, the capital, and have the day to explore its history-steeped streets.
The town is packed with attraction – with its picturesque harbour, new town and walled old quarter built by the Knights of St John. Tick through sights including the Street of the Knights, the vast Palace of the Grand Masters and 15th century Hospital of the Knights. Once you're done with history, explore the cobbled passageways – they're filled with fountains, churches and shops selling local handicrafts and delicacies. Or head for the new town's pavement cafés and chic boutiques.
And don't miss Mandraki harbour. Home to luxury yachts and waterfront cafés, it was once home to the legendary Colossus of Rhodes – one of the Seven Wonders of the Ancient World.
Sea & Shore Explorer
This excursion is all about having fun and relaxing. It combines a half-day off the beaten track safari to some of Turkey's unspoilt villages and a half-day cruise around the beautiful bays and islands. The chance to explore on land and offshore all in the same day.
Zooming through the countryside in a 4×4 on off-road tracks, the authentic Turkey will unfold as you leave the busy resorts of the coast behind and discover villages, such as Uzumlu, where life goes on at a much more tranquil pace. The ruins of ancient Cadianda also come into view.
Then, around lunchtime, you'll head to the coast, to set sail around the surrounding islands, inlets and secluded bays. The anchor will drop during the afternoon for a few swimming and snorkelling stops in the clear blue waters. It's all about relaxation, so why not snooze the afternoon away or lose yourself in the beautiful scenery or in a good book.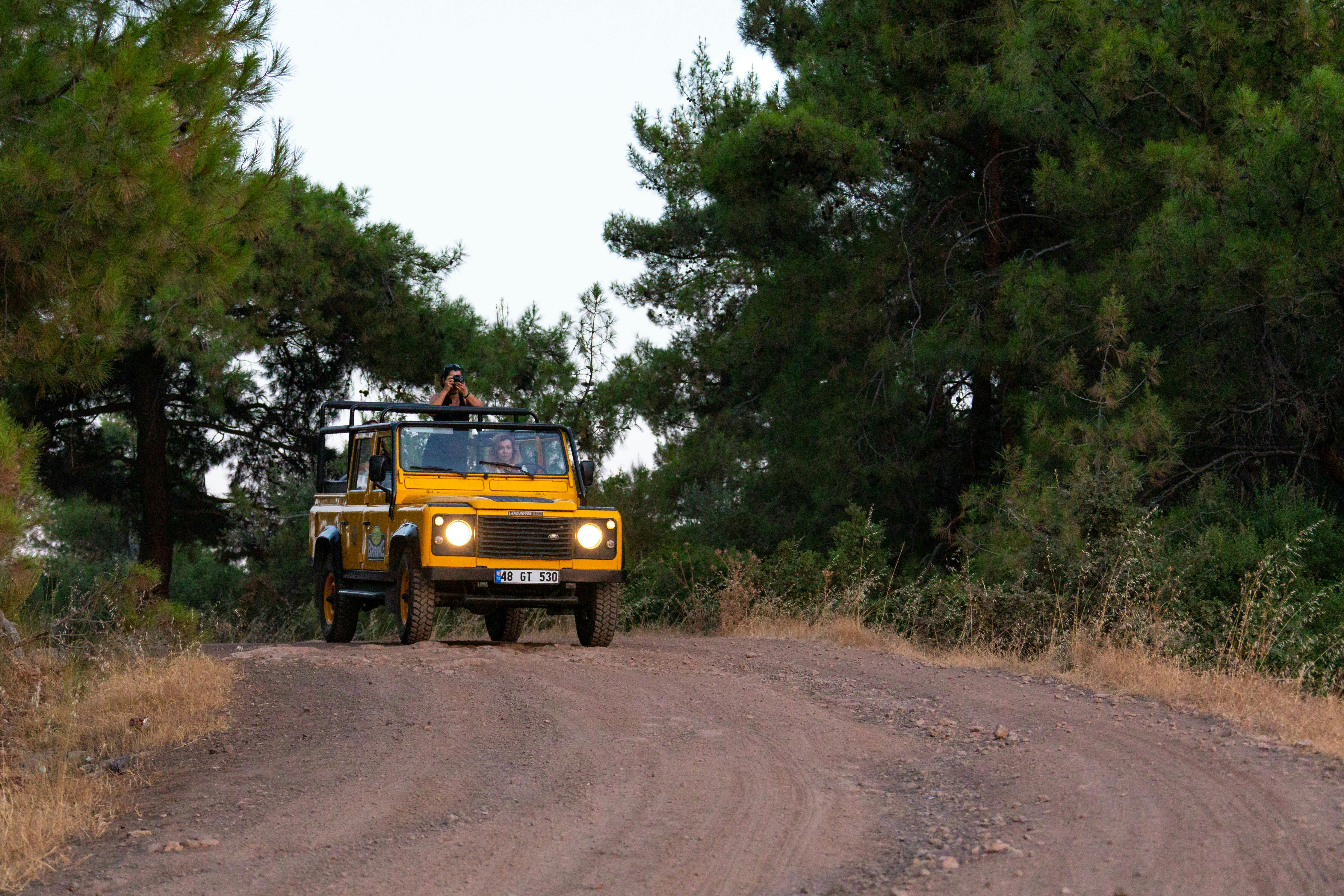 Turkish Bath
If you've never tried a hammam or Turkish bath before you're in for a bit of a surprise. It leaves you feeling incredibly clean and gets your skin in great condition for a lasting tan. And this is your chance to give it a go.
First things first, we'll drive you to a traditional bath centre. Once you're here you'll change into your swimwear in a cubicle and head for the hammam – essentially a steam room – wrapped in a towel. Relax into the warm steam as it softens your skin and eases out the toxins.
Next, you'll lie on a heated marble slab where you'll be given an exfoliating body scrub and a massage in olive oil soap. Once you've had time to cool off, you'll leave feeling wonderfully fresh and relaxed. There are optional oil massages available for an extra charge, too.